Staffordshire PCC calls for Monkey Dust reclassification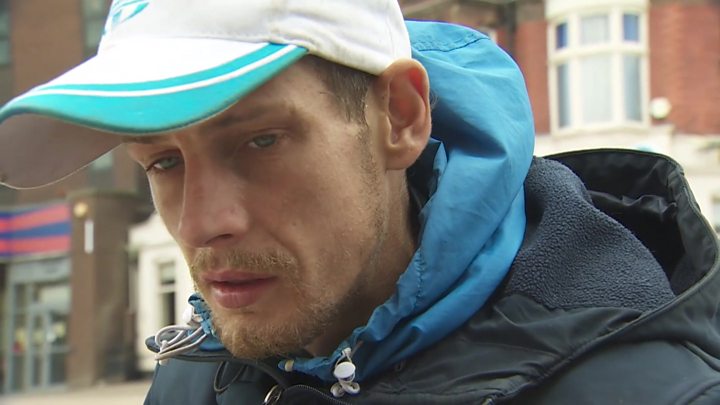 Calls are being made for Monkey Dust to be reclassified as a Class A substance.
Staffordshire Police and Crime Commissioner Matthew Ellis said the Class B drug should be moved into the most serious category to reflect the impact it is having.
It follows claims that the "highly unpredictable" substance has reached epidemic levels in Staffordshire.
Mr Ellis and other PCCs have written to the Home Office asking it to reclassify a number of synthetic drugs.
Last month, Staffordshire Police Ch Supt Jeff Moore said those under the influence of Monkey Dust were "difficult to deal with" and posed "a risk not just to other people but to themselves as well".
The force said it had 950 reports in three months related to Monkey Dust.
Mr Ellis said: "Officers in Staffordshire have been injured, officers in Staffordshire have been shocked at the results of what happens to people when they take this.
"There have been deaths, there are an average of 10 incidents a day and I share what the chief superintendent said a few weeks ago, which is that this is becoming a very serious public health problem."
What is Monkey Dust?
Public Health England says Monkey Dust is the street name for Methylenedioxy-α-pyrrolidinohexiophenone or MDPHP.
It is a stimulant known as a cathinone and it is similar to another drug, MDPV or Methylenedioxypyrovalerone.
The government classifies synthetic cathinones as Class B drugs
West Midlands Ambulance Service said it has also seen a monthly increase in call-outs since December.
Paramedic Steven Rust said those taking the drug become paranoid and sometimes have "superhuman" strength, making them unpredictable and hard for emergency services to treat at the scene.
He said: "There was a comment from a colleague who said he drove through Stoke-on-Trent a couple of nights ago and it was like a scene from the Night of the Living Dead.
"It is not a problem, it is already an epidemic."
On Saturday, paramedic Katie Tudor tweeted about the impact the drug is having on emergency services workers.