'Made in England' stamping for ceramics proposed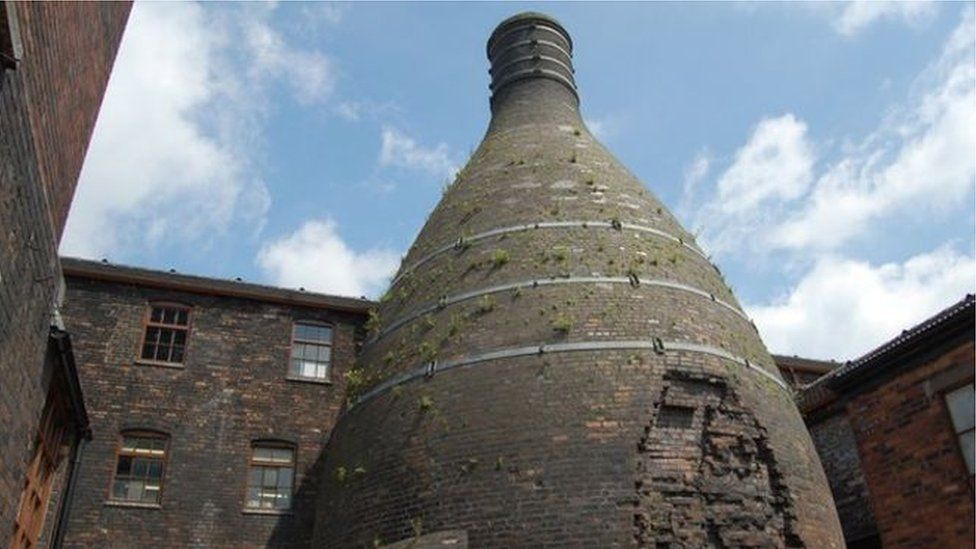 Ceramics produced abroad that are being sold as British are undercutting the industry, an MP has said.
Ruth Smeeth, Labour MP for Stoke-on-Trent North, proposed mandatory country of origin stamps to protect products made in Stoke-on-Trent.
She told the House of Commons the area, known as the Potteries, has a reputation for ceramics which has been cultivated "over centuries".
A 'Made in England' stamp would be a "guarantee of craftsmanship" she said.
Ms Smeeth told MPs that stamping would help "create a level playing field" for locally produced ceramics that face competition from cheaper mass produced wares from abroad.
Stoke-on-Trent has a reputation as the ceramics heartland, with more than 2,000 ovens and kilns firing millions of pottery products during the Industrial Revolution.
The GMB union estimates the UK ceramics industry to be worth £3bn each year.
"The success of our ceramic industry is built on our reputation," Ms Smeeth said, "a reputation for quality that has been cultivated not over decades but over centuries."
"Consumers must have faith that the products on our shelves and those we export are truly what their labels claim they are," she said, calling on ministers to "make buy British more than just a slogan".
Her Ceramic (Country of Origin) Bill is listed for a second reading in Parliament on 26 October.
Related Internet Links
The BBC is not responsible for the content of external sites.