Stoke-on-Trent man 'wore face mask in stabbing over £20'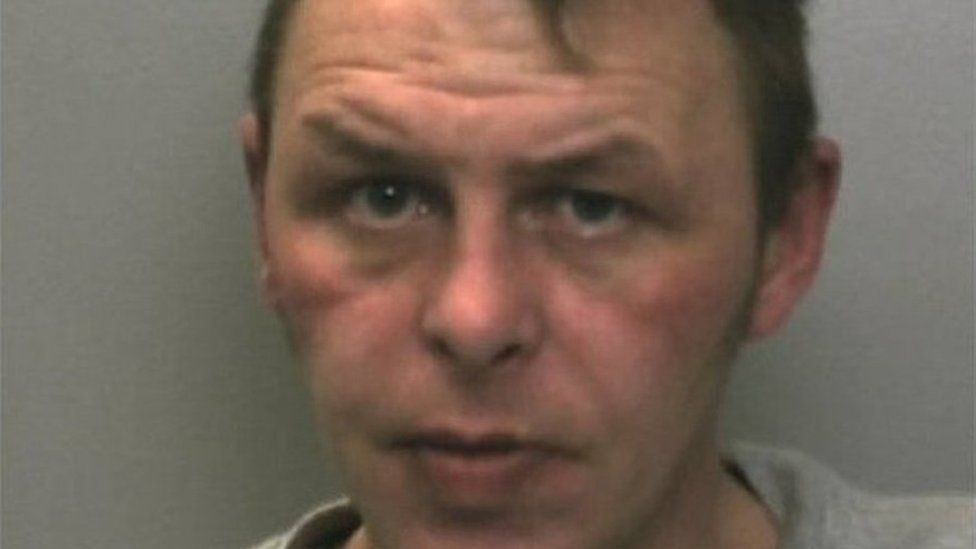 A man who wore a face mask as he repeatedly stabbed a man after a row over £20 has been jailed for nine years, police said.
Gareth Whitehurst, 35, stabbed his victim at a house in Selwyn Street, Stoke-on-Trent, following an argument over payment for a coat.
Staffordshire Police said the victim was left with chest and neck injuries.
Whitehurst, of Selwyn Street, admitted wounding with intent and was sentenced at Wolverhampton Crown Court earlier.
The force said Whitehurst had entered the house on 6 February demanding £20 for a coat, before rubbing a knife blade against the cheek of a woman present.
He then returned wearing an "old man's face mask" before he stabbed his victim, leaving him with six stab wounds across his body.
Police said when they arrested Whitehurst at a nearby house he was drunk.
Whitehurst was sentenced to nine years for wounding with intent and will serve a further five years on license.
He also received 12 months for carrying a bladed article and an activated suspended sentence of four weeks, which were both ordered to run concurrently.
He admitted the offences at an earlier hearing.
Det Con Colin Rushton, of Staffordshire Police, said: "A swift and expert response from doctors and paramedics enabled the injured man to recover, and the immediate arrest of Whitehurst ensured he was unable to harm anyone else."
Related Internet Links
The BBC is not responsible for the content of external sites.