Natalie Connolly: 'Rough sex' killer sentence 'disgraceful'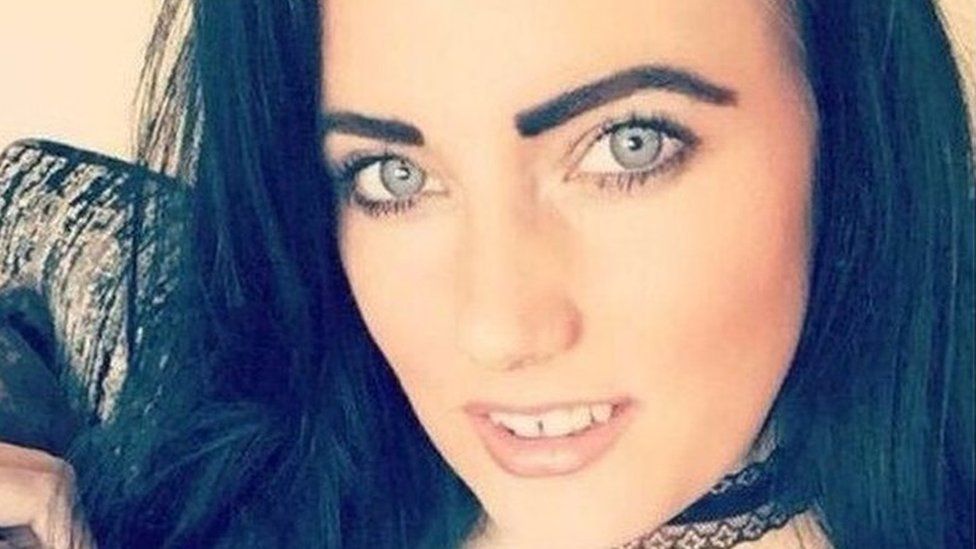 The father of a woman who was left for dead by her boyfriend after "rough sex" has described his jail term as "disgraceful".
Multi-millionaire John Broadhurst was sentenced to less than four years for killing Natalie Connolly at their home in Kinver, Staffordshire.
Ms Connolly's father, Alan Andrews, said he "could not believe" the sentence Broadhurst was given.
Ms Connolly was left bleeding and suffered more than 40 injuries.
Broadhurst, who was initially charged with murder but later admitted manslaughter by gross negligence, claimed the 26-year-old mother-of-one was hurt as a result of consensual sexual activity fuelled by alcohol and drugs. He had claimed he found her "dead as a doughnut" at the bottom of the stairs.
Speaking to BBC WM earlier, Mr Andrews said: "It's disgraceful basically. To say you can be out in 22 months for doing what he did to my daughter, we can't believe it.
"The way he left her at the bottom of the stairs, no dignity, no wellbeing, was disgraceful.
"The way he disregarded her, never phoned any emergency services, basically left her to die.
"We have to come to terms with what happed to her, through the courts system."
The charge was changed to manslaughter during the trial by prosecutors due to a "realistic prospect of conviction".
The 40-year-old admitted the charge, which was accepted in place of his original murder charge.
Ms Connolly's twin sister Gemma Andrews said: "He's ruined not only my life but everybody else's life."
Labour's former minister for women MP Harriet Harman has written to the attorney general to look at whether Broadhurst's sentencing was too "lenient".
The attorney general said he was already looking at the case after a submission by a member of the public. He has 28 days to decide whether to send the case to the Court of Appeal.
Related Internet Links
The BBC is not responsible for the content of external sites.