Coronavirus: Cases rise in Stoke-on-Trent and Staffordshire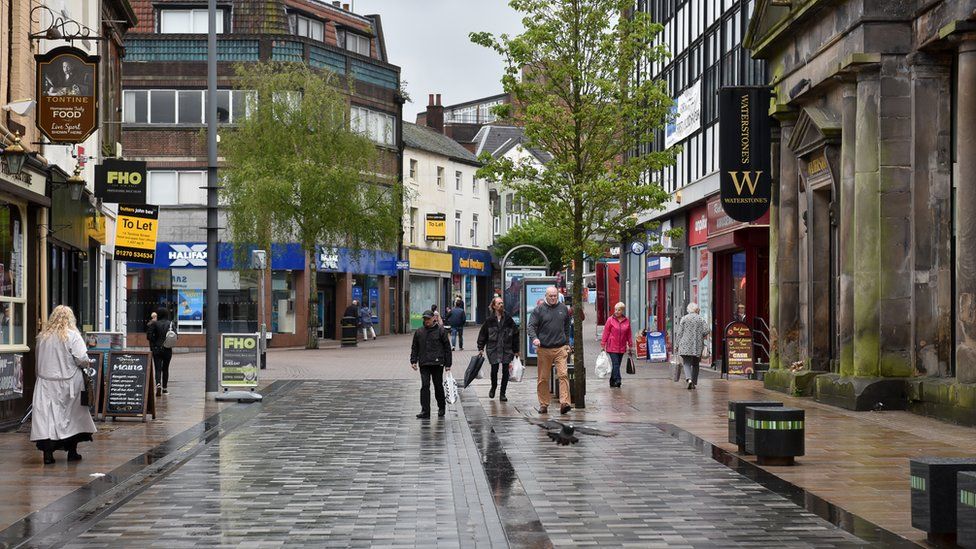 People in parts of Staffordshire are being urged to get tested for coronavirus due to a spike in cases.
In Stoke-on-Trent, there were 75 new cases for the seven days to 21 August, up from 47 in the previous week.
An outbreak in Newcastle-under-Lyme meanwhile is being linked to a working men's club.
Four people have tested positive following a bingo event at Silverdale Working Men's Club on 16 August, as well as a further five suspected cases.
"The virus is still very much out there and... it can spread even when best endeavours are made to stop it," said Dr Richard Harling, director for health and care at Staffordshire County Council.
"The working men's club was doing everything it could, unfortunately it just wasn't enough."
Anyone who was in the venue between that date and when it closed on 21 August has been asked to book a test.
In the same village, the Bush pub closed on Monday after a staff member, who had been in the club, tested positive.
Other pubs have voluntarily closed in a bid to control the outbreak.
Gill Sherwin, who runs a business in Silverdale supplying pubs, said: "They will have really been looking to this weekend because the following week, that is when schools go back, and numbers naturally drop off then," she said.
"So this was like a little bit of an end-of-month pay day for them and now they have lost that."
In Normacot, Stoke-on-Trent, the area has seen 79 confirmed cases since 5 August. It follows a cluster of infections across six to eight streets.
Stoke-on-Trent City Council has confirmed five new cases have been notified on Wednesday, with two of those in the Normacot area.
But council leader Abi Brown said the city was seeing a "positive reduction in new cases".
"This is really encouraging; it demonstrates that the measures and support in place in Normacot in response to the increase in cases there is working," she said.
"But we cannot afford to be complacent."
Staffordshire County Council said more than 800 people had made use of walk-in test centres held in Burton over recent weeks.
The council said NHS representatives would be visiting certain places in the Anglesey area of town, which has seen a spike in the number of coronavirus cases in recent weeks.
Related Internet Links
The BBC is not responsible for the content of external sites.