River Trent murder: Police appeal 50 years after body discovery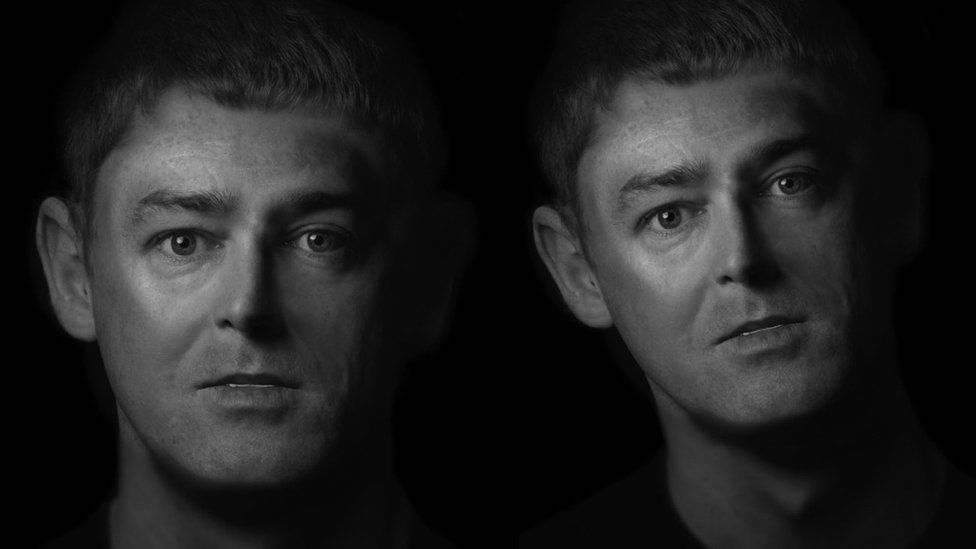 Officers investigating an unsolved murder committed at least 50 years ago say they "have never given up" on the case.
On the evening of 27 March 1971, an off-duty constable discovered a fragment of bone while walking in the Newton Road area of Burton-upon-Trent.
The bone turned out to be the skull of a man buried in a shallow grave beside the River Trent.
Staffordshire Police on Saturday renewed their appeal for information.
The victim, nicknamed 'Fred', has never been identified.
"Fifty years is a long time, but we have never given up on trying to solve this case," Det Ch Insp Dan Ison said.
The bone discovered by the off-duty officer turned out to be the skull of a man buried in a shallow grave beside the River Trent.
Despite previous appeals and investigations, police have never been able to identify the man who was found buried with his hands tied behind his back.
Although Fred's body was discovered in March 1971, it was estimated he had been buried for between six and 12 months, so would have been brought to the site in 1970.
Det Ch Insp Ison said: "We have to accept it's been a long time and we've exhausted so many lines of inquiry.
"We don't have any new lines to pursue at this time, but we would still welcome any relevant and useful information the public can provide.
"Someone knows this man's identity. He's someone's brother or friend or son and, despite the passing of so many years, we still want to know who he is."
The team of detectives also worked closely with an expert in facial reconstruction to reconstruct the victim.
Fred is described as a white man, in his late 20s or early 30s, of slight build and with medium short brown hair.
He was found wearing only socks and a wedding ring. His hands and feet were discovered bound with twine.
Related Internet Links
The BBC is not responsible for the content of external sites.