Covid: Memorial woodland to remember virus victims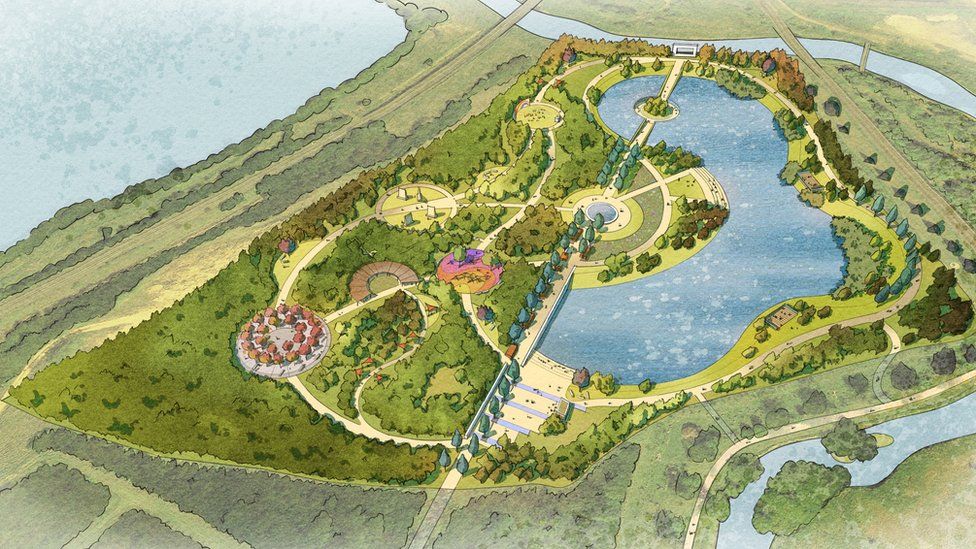 A memorial woodland is due to be planted to remember people who died as a result of the coronavirus pandemic.
The National Memorial Arboretum in Alrewas, Staffordshire, said the 25-acre site would be a "living memorial".
Located on a former quarry adjacent to the arboretum, the managing director said the woodland would "heal the landscape as we heal as a nation".
Ground work is expected to begin in early 2022 before planting starts, with the woods due to open in 2023.
The project will be undertaken in partnership with the National Forest Company and will include a grove of trees from around the Commonwealth to symbolise diversity of religion.
Philippa Rawlinson, arboretum's managing director, said: "We have been inundated with requests to create a new remembrance space where people can reconnect and reflect."
The arboretum said it would work with the community on parts of the design, which so far include an expansive lake and wildlife habitats.
John Everitt, chief executive of the National Forest Company, said: "Covid-19 has made us all take stock, reflect on what we hold dear, and be inspired to create something better.
"The National Forest embodies this spirit of regeneration and, through these plans for a new memorial woodland, demonstrates how we are literally growing the future together."
Related Internet Links
The BBC is not responsible for the content of external sites.