Enville CC - Celebrating 200 years of cricket at oldest Midlands ground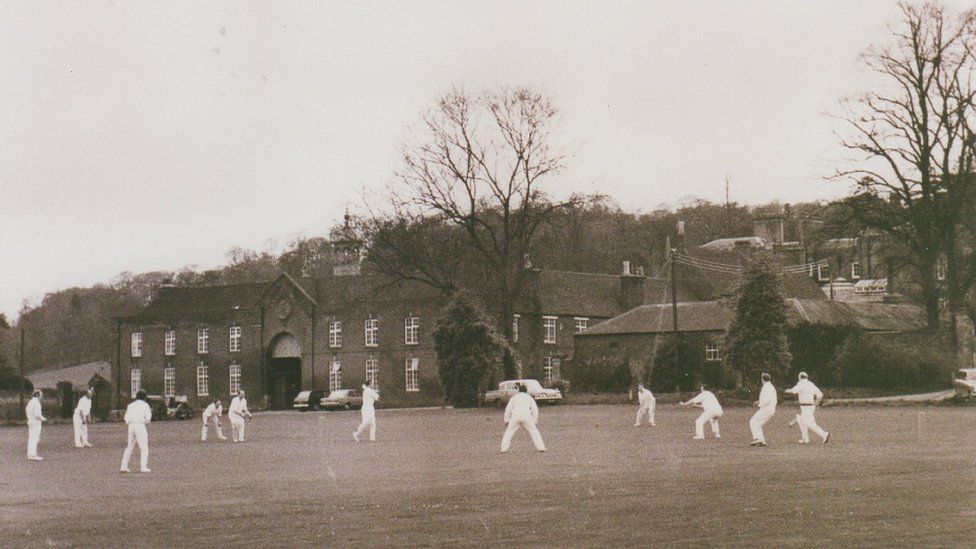 Much is happening in the world of cricket. The English game has a new toy, The Hundred, a modernised game for a new generation, targeted very much for both men and women, boys and girls alike.
Birmingham Phoenix is the first new name on the Midlands cricketing scene in a long time - one of eight nationwide franchise operations playing in the big cities, in garish new strips, with jazzy new rules.
A bold bid by English cricket's powers-that-be to find a new market to watch a sport that still packs houses at international level but cannot generally attract big numbers at county games.
In the Midlands more children participate in cricket at weekends than go and watch Worcestershire, Warwickshire or the Birmingham Bears play. Some lucky kids get to do both, but that is usually down to having a cricket-mad mum or dad, brothers or sisters.
All a long way from how cricket first began. So it is timely that in the same week The Hundred comes to Birmingham, there is good cause to remember the officially oldest cricket club in the Midlands, 19 miles away to the west, at Enville.
Enville, the Staffordshire club close to the Worcestershire border with a ground that was once compared with Lord's, is celebrating its 200th birthday,
A flashback to an antiquated era when only men played cricket, and well-heeled ones at that. And the women? The ones 'below stairs' anyway, they really did make the teas.
The club was officially reared in July 1821 by the local landowner, the Rt Hon George Harry Grey, the future Earl of Stamford and Warrington, who was to become president of the most famous cricket club of them all, the Marylebone Cricket Club, in London.
Leaf back through the pages of English social history and there are many claims as to when and where cricket really all started.
Across the Midlands at one of the Birmingham League's top clubs Walsall, they say 1812. Nine years sooner.
In fact, Walsall's 1812 overture was even marked by the club, who staged their own bicentenary celebrations at their Gorway home in 2012.
But, as far as the official records are concerned at Lord's, the acknowledged home of cricket, Walsall did not officially start until 1833, the same year as another celebrated local Birmingham League club, West Bromwich Dartmouth, followed by Wolverhampton in 1835.
By contrast, the first recorded game at Enville was played in July 1821 as part of the celebrations to mark the coronation of the new king of England, George IV.
Even that was almost four decades after the MCC itself was formed in 1787. And Lord's opened seven years earlier, in 1814.
But Enville club secretary David Thomas admits: "They were probably playing a lot sooner, in reality. They already had the ground. The game in 1821 is just the first time any reference was made to it."
In his time as earl, from 1827 to 1883, like so many landowners of that time, Stamford did much to develop their picturesque home.
But this earl played too, often sporting the distinctive red, black and yellow colours of the I Zingari club, so similar to those of the MCC and once worn at Enville in a team playing arguably the most renowned cricketer of them all, the great WG Grace.
The very first recorded scorecard of a two-innings game there in 1852 shows the earl batting at six, below a second nobleman in the side, Lord Guernsey, who opened.
The earl even appears to have nudged the winning single in a five-wicket two-innings victory for I Zingari over the Gentlemen of Staffordshire.
When the earl was MCC president between 1854 and 1857, Enville then hosted games involving both an All England XI and a breakaway United England XI.
Cricket clearly had its divisions even then.
His Lordship several times made double figures in these games, batting number 12 in a 22-man batting order that also included another nobleman, Lord Strathmore, great-grandfather of the future Queen Elizabeth The Queen Mother.
Then, in 1870, Dr Grace himself graced the Enville stage, playing for the United South of England XI who suffered an innings defeat by an 18-man I Zingari team.
The good doctor recorded scores of only 14 and 10 as he "struggled to find gaps in the field".
Not a change of rules in terms of fielder numbers ever likely to be taken up by The Hundred.
"In the 1850s, 60s and 70s, it was his Lordship's ground," points out David Thomas.
"Any game was always a real festival occasion. There would be bands invited up from London and Manchester and a massive fireworks display at the end of the night. No expense was spared.
"It must have cost him an arm and a leg but then he had the money.
"After he died, the club was known as Enville Hall, then it became just Enville after the end of the Great War in 1918."
Yet it was at the end of the next conflict when Enville faced its greatest test - following several years of wartime use as a US army base.
"They had to get it back into shape with the offers of help from local farmers using their heavy machinery.
"Even then it took five or six years before it was back to its best again."
Local legend has it that there is a Sherman tank still buried under the square. But Enville was back staging festival cricket again by Festival Of Britain year in 1951 - a festival experience that has been repeated this week.
Games every day, except Friday, when they are having a ball, highlighted by Saturday's Worcestershire County League game with Himley and then the grand finale, a visit from the MCC on Sunday.
A great day for 82-year-old stalwart Thomas, who first joined the club as a boy in 1954.
After starting in the Second XI, he made the first team the following summer and stayed there until, at the age of 40, a long-standing foot problem forced him to pack in 1st XI duties.
But he carried on playing into his 50s, at the same time helping to set up the club's flourishing youth section in the early 1970s - and has been club secretary now for 53 years.
These days, he settles for getting his exercise at nearby Enville Golf Club, a jewel of a Staffordshire heathland course which has served in the past as an Open Championship Regional Qualifying venue.
In the golden age of cricket, before the summer growth of other sports, TV saturation and alternative forms of leisure pursuits lured away the once-packed crowds, plenty of other top cricketers performed on Enville's six-and-a-half-acre green sward.
Just to name but two, Lancashire and England legend Cyril Washbrook once scored a 50 at Enville for Shropshire neighbours Bridgnorth, while New Zealand fast bowler Tom Pritchard joined Enville in 1963 after a decade with Warwickshire and carried on playing for the club until 1974.
But, although they had a few stabs at National Village Knockout success, reaching the last 16 in 1977, the Staffordshire-based, Worcestershire-affiliated club are now very much a nurturing ground for cricketers of the future.
Martyn Smith first got involved at Enville when his son wanted to start playing cricket and, like so many before him, was recommended to join the club's long-standing youth structure.
But he stayed on and now, like so many at grassroots level, takes on the combined role as "one of the club coaches, third XI vice-captain, committee member, press officer and chief cook and bottle washer".
His first intention this Saturday is simply being there after being pinged by a Covid alert.
"I've had to isolate all week. I'm only being let out of quarantine on Friday. I've missed most of the Festival we've had this week but it will be nice to be there on Saturday and Sunday after all the effort that's been put in.
"David Thomas has put together an exhibition of pictures, cuttings and old scorebooks and all sort of interesting stuff which I really want to see.
"We're now just hoping the weather stays away. I've seen rain and thunder forecast, but it seems to be in the south, so let's hope it stays there."
The 200 Years of Enville Cricket Club Exhibition, which includes among its vast collection of local cricketing memorabilia a new book on the club written by David Thomas, will remain on show in the stables area at Enville Hall until the autumn.
Related Internet Links
The BBC is not responsible for the content of external sites.