Covid-19: Stoke-on-Trent care firm feels pain of 34 deaths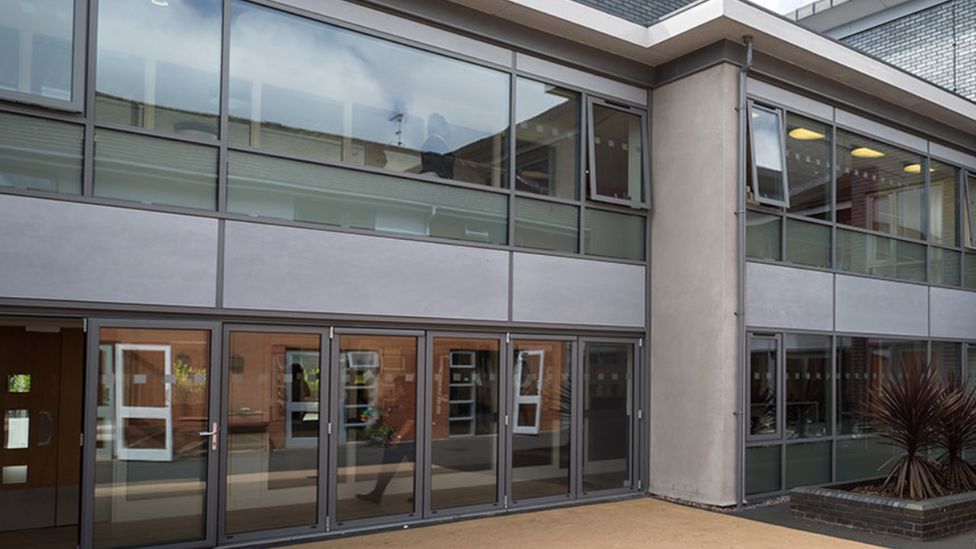 The director of a care home company which lost 34 residents to coronavirus said he "asks what we could have done different" every day.
Phil Lloyd, from NG Healthcare in Stoke-on-Trent, said their loss had impacted every single member of staff.
He also said he knew exactly how Covid-19 got in to the five centres he runs on the same site in the town.
But he added that it would not have been possible to prevent all deaths.
The first death at their 155-bed site happened on 9 April 2020.
"Two residents who were in hospital for other reasons caught Covid while they were there and were then sent back to us and it spread quite quickly.
"When the residents came in to our home [in early 2020] our care staff weren't wearing masks, because the government was saying it wasn't necessary".
Now, all staff wear full personal protective equipment (PPE) and other safety measures are in place, at a cost of £22,000 a week, but he said: "I don't know if it could have been prevented.
"It's a brand new disease and in 38 years of nursing, I've never seen anything like it."
Mr Lloyd did not blame the government and said while it was initially difficult to get hold of PPE, the care home was never without.
And he pointed out that many of his residents have weak immune systems and that zero deaths was never going to be realistically possible.
Counselling has been offered to his staff and he said: "I was always told not to get attached to patients, but you have to be fairly heartless not to."
The 55-year-old lost his own father to coronavirus and his mother, who has been undergoing chemotherapy, caught it twice.
He even caught it himself, but said it was a mild case and that none of the people who worked at the site had been seriously ill with Covid-19.
And he said that while he said all deaths are very sad, the size of their operation, which is rated as Good by the CQC, had to be taken in to account if comparisons are made.
Related Internet Links
The BBC is not responsible for the content of external sites.