'Christmas sheep' spare Staffordshire farmers from pesticide use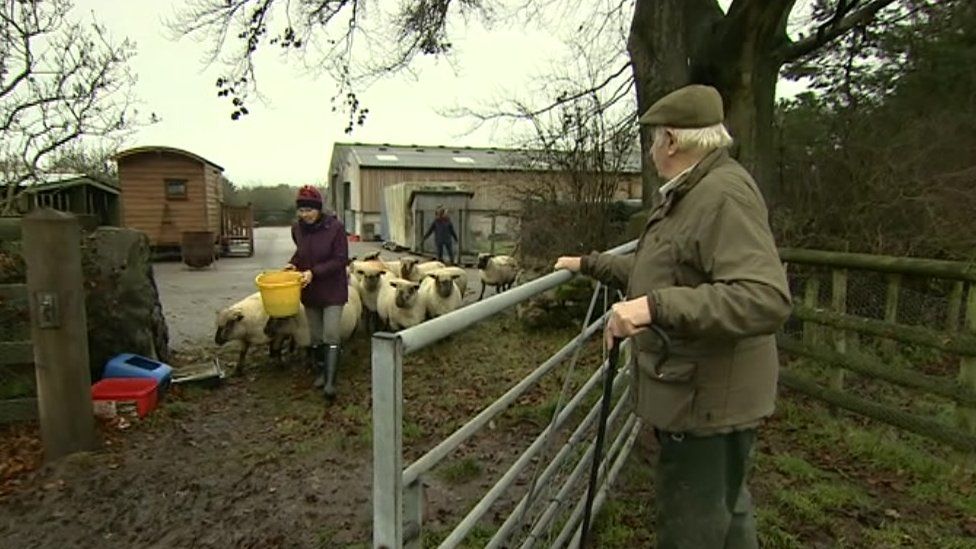 Christmas tree growers have been using a flock of sheep instead of pesticides to protect their festive crop.
The Turnock family bought three of the Shropshire sheep to graze grass around the trees at their plantation near Leek in the Staffordshire Moorlands.
They now have 300 and say the sheep are "fabulous" and enable them to farm in a more environmentally friendly way.
The breed is one of the oldest in the country and are reliable for eating grass, but not the trees.
Their aversion to the conifers has earned them the nickname "Christmas sheep".
"They'll eat the grass off round them [trees] so you don't have to use chemical sprays," farmer Kathryn Turnock said.
"We started off with just three to graze around a small Christmas tree plantation we've got here and we loved them so much, we've gone on to have nearly 300 altogether here now."
The sheep have been grazing at Troutsdale Farm for almost 15 years since the family first started growing trees.
"They're just a fabulous breed," she added.
Related Internet Links
The BBC is not responsible for the content of external sites.