Wildlife groups take legal action over Ipswich toads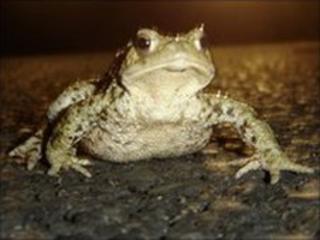 Two wildlife groups are taking legal action against a Suffolk council over fears for wildlife.
Ipswich Borough Council wants to sell the 11-acre Kiln Meadow site for a development of 100 new homes.
The site is home to one of the largest colonies of toads in the UK and to native shrubs and flowers.
Suffolk Wildlife Trust and Ipswich Wildlife Group are challenging the council's decision to sell the land on procedural grounds.
The groups said the council "failed to take into account all material considerations - primarily that the decision was taken before ecological survey data was complete".
They said the loss of the Meadow would make it difficult for wildlife to survive.
Ipswich Council said its proposal provided protection for toads.
A council spokesman said: "We are aware of their intention as the wildlife groups are legally represented. However, it would not be appropriate to comment further at his time."