Suffolk teenager pool death 'accidental'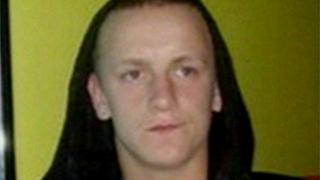 A coroner records a verdict of accidental death in the case of a teenager who died after being rescued from a Suffolk pond.
Ashley Dorling, 15, from Ipswich, was with his friends in July last year when he jumped into a pool near a supermarket on Sproughton Road.
He could not swim and got into trouble almost immediately, disappearing into the murky water, the inquest heard.
Firefighters rescued him from the pool, but he later died at Ipswich Hospital.
His mother Rosemary said she believed better warning signs around the pool could have saved him.
The pool was often used by youths from the nearby housing estate.
Coroner Peter Dean, who recorded a verdict of accidental death, asked the joint owners of the pool to discuss ways to make it safer despite warning notices put up in the past being vandalised.