Protest against 2,000 homes plan at Martlesham Heath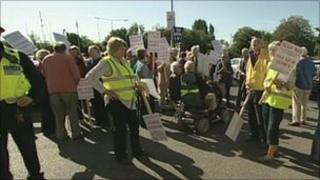 A protest has been held against plans to build up to 2,000 homes on farmland in Suffolk.
More than 200 people demonstrated in Woodbridge against the scale of the proposed Adastral Park development at Martlesham Heath.
They claim its size amounts to building a small town.
BT, which is planning the development, says Adastral Park will create jobs and help meet local housing needs.