Suffolk MP on leave from parliament returns to work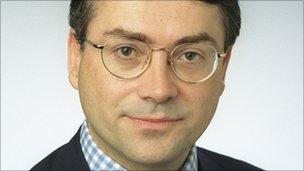 A Suffolk MP given leave from parliamentary duties to help him recover from illness is to return to work later.
Bury St Edmunds MP David Ruffley has been receiving specialist medical care since being struck by a train at Victoria Station in London in June.
In a statement the Conservative MP said he was looking forward to serving his constituents again.
During his absence his constituency work was taken over by colleagues.
He returned with a majority of 12,380 on 6 May and is a former opposition whip and shadow police reform minister.
Related Internet Links
The BBC is not responsible for the content of external sites.