Fibre evidence in Suffolk murder 'valid'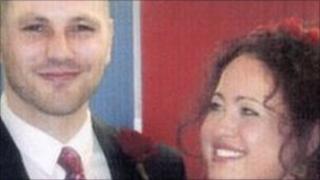 Evidence of fibres which linked a man convicted of murder with the scene is valid, a forensic scientist told an appeal hearing.
Simon Hall, 33, of Ipswich, was found guilty in 2003 of stabbing Joan Albert, 79, at her Suffolk home in 2001.
At the Royal Courts of Justice, Ray Palmer, of the Forensic Science Service, said despite doubts being raised, he was sure of the fibre link.
On Tuesday, another expert had questioned the evidence.
Forensic scientist Tiernan Coyle, who worked on the Damilola Taylor murder investigation, said with the exception of one fibre, the flock fibres found at the address of Hall's mother were different from those found at the murder scene.
But Mr Palmer insisted his own re-examination of the fibres "bolsters the initial findings", that fibres linked Hall to the scene.
He said the fibres he looked at showed a "high degree of congruence".
He said the First Derivatives (FD) technique used by the defence expert Mr Coyle - used to statistically analyse the presence of chemicals in fibres - exaggerates small differences and sometimes finds differences in fibres which are known to be from the same source.
Mr Palmer told the court: "It can lead you up the garden path."
When Michael Mansfield QC for Hall, cross-examined him, Mr Palmer admitted he had no idea how common the fibres were at the time of the crime.
He also said that the FD technique was regularly used by the LGC Forensics which is a major private firm offering forensic services to police and the courts.
He told the court that small differences in fibre analysis can be important and the FD technique can be helpful.
The case continues.