DNA sought to help Suffolk murder appeal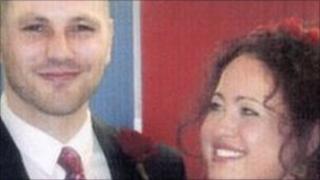 Solicitors acting for a man convicted of murder in Suffolk have asked police to take a sample of DNA from a recent murder victim in Norwich.
Simon Hall, 33, of Ipswich, was found guilty of stabbing Joan Albert in 2003, and lost an appeal on 14 January 2011.
His solicitors have asked for a DNA sample from Honorato Alberto Christovao, 54, who died four days after being attacked on 10 February.
The DNA could be compared to samples collected at Mrs Albert's home.
DNA samples and fingerprints found at the Capel St Mary murder scene failed to match Hall's.
'Early days'
Hall's supporters believe Mr Christovao had links to Capel St Mary at the time of the killing and could have been connected to her death.
Hall's solicitor, Correna Platt of Stephensons Solicitors, said: "We can confirm we have made a request to the police to retain a sample of DNA from the deceased.
"It is very early days, and we are always seeking new information or evidence which will allow us to make a fresh application to the Criminal Cases Review Commission and ultimately prove Simon Hall's innocence."
Hall's wife Stephanie said she hoped the DNA evidence and an appeal for new information by Hall's supporters - who have also offered a £10,000 reward for information - would help bring the case back to court.
Mr Christovao, who is believed to be Portuguese, died in the Norfolk and Norwich University Hospital on 14 February after being found found seriously injured in Rose Lane car park in Norwich.
Norfolk Police have started a murder investigation into the case.
An inquest into the case was opened and adjourned on 17 February.