Suffolk County Council leader steps down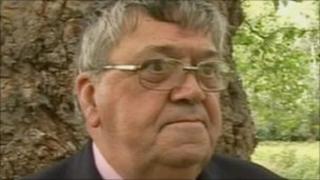 The leader of Suffolk County Council is to step down, it has been announced.
Jeremy Pembroke has been in charge of the Conservative-led council for six years and a county councillor for 10.
He told BBC Radio Suffolk he wanted to give a new leader time to settle in before council elections in 2013, when he will retire.
The deputy leader of the council Jane Storey will take over Mr Pembroke's role until a leadership election can take place.
Mr Pembroke has been at the forefront of highly controversial changes, including plans to out-source much of what the council does.
He has also come under fire for offering chief executive Andrea Hill a salary of more than £215,000.
'Difficult decisions'
Mr Pembroke, who is "in his 70th year", said he believed it was time for a younger person to lead the council.
"I hope I'll be remembered as a leader who had to make very, very difficult decisions and knew he may well be unpopular by making those decisions," he said.
Leader of the Liberal Democrat opposition on the council Kathy Pollard said Mr Pembroke's decision to stand down had taken her by surprise.
"It's quite a shock," she said.
"The public are frustrated at the moment and are hoping someone is going to start listening to them."
Sandy Martin, leader of the Labour group, said: "I think Jeremy Pembroke was a reasonably decent man but he was out of touch with reality.
"He didn't understand what it was the people in Suffolk really needed which was decent public services."