Suffolk Show: minister says 'too late' for cereal crops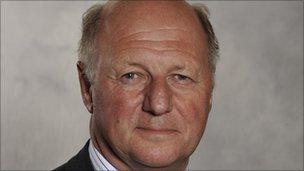 Agricultural minister Jim Paice has said even a downpour of rain will not save cereal crops this year.
Mr Paice was speaking about the effect of the dry weather at the 2011 Suffolk Show, which is taking place at Trinity Park in Ipswich.
"Much of the long-term solution is going to be in farmers' hands, but the role of government is to help them to create it," he said.
"As far as this summer is concerned, much of the damage is already done."
The MP for South East Cambridgeshire said the government was working with the Environment Agency to manage water supplies from rivers to farms.
"We've got a water White Paper coming out in the next few weeks and we shall be putting forward things like trading of abstraction licences, so farmers who don't need to abstract all their water can trade the rights to farmers who need more," he said.
"We'll also be looking to see what we can do to encourage more water storage during the winter for summer irrigation.
"Our cereal crops are already weeks ahead of usual and even if it poured with rain tomorrow it would be too late to make much difference."
Organiser Suffolk Agricultural Association expects 90,000 people to attend the two-day Suffolk Show.
The Princess Royal arrived as guest of honour on Wednesday afternoon.
Related Internet Links
The BBC is not responsible for the content of external sites.