Ralph Fiennes and James Blake at Latitude Festival 2011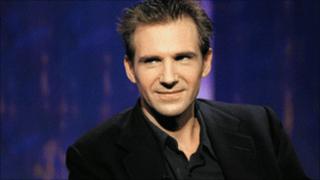 Suffolk born actor Ralph Fiennes is to return to the county for the Latitude Festival, near Southwold.
The Academy Award nominee will take part in a Bafta hosted session in the Film and Music Arena.
Tania Harrison, curator of the arts at Latitude, said: "We're really excited to have Ralph Fiennes coming in on the Saturday to do a big Q&A."
"It nicely coincides with the release of the new Harry Potter film - because he's the dark lord."
The addition of Mr Fiennes to the bill was announced at a press day which took place at Henham Park a month before it will stage the festival - on 14-17 July.
Melvin Benn, managing director of organisers Festival Republic, spoke of his excitement at having local singer/songwriter Ed Sheeran on the bill.
"He's probably going to be one of the highlights of my festival," he said. "I saw him six weeks ago in a small venue and he really blew me away.
"A performance from a young man that was way beyond his years.
"I'm not just saying that because he's a local boy, quite frankly if he'd come from the moon I'd be telling you to watch him because he's that's good."
Mr Benn also announced that work is well under way on a new, permanent, bridge across the lake and that he had also signed the contract which commits Latitude to 15 more years at Henham.
One other notable addition to this year's programme is the Electric Hotel, a full size house which will light up after the live music ends - with the audience watching the events whilst listening to audio through headphones.
A new late night slot has also been introduced especially for James Blake.
Jon Dunn, who books the music for the festival, said the singer will play the Lake Stage at 2245 BST on the Sunday.
"James is an act that needs the right conditions around him," he said. "That's why we chose Sunday night after the headliners had finished down by the lake.
"The album has had incredible reviews - it's a groundbreaking album in that genre."