Specialist colleges near Norwich and Ipswich may merge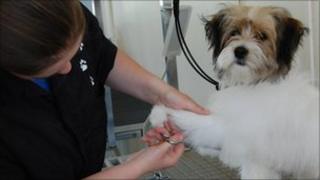 Two specialist colleges in Suffolk and Norfolk are looking to merge.
Otley College, near Ipswich, and Easton College, near Norwich, specialise in subjects including agriculture, horticulture and animal care.
Governors at both colleges have signed off the proposal, which will go to the secretary of state for approval.
Phillip Winfield, principal at Otley College, said he hoped the merger would be complete by June 2012.
"Between now and then we have to provide a business case to say the rationale and reason why we're doing this," said Mr Winfield.
"Because we are two colleges in the Eastern region that have the same prime focus, we decided that together we could probably serve the needs of our industries a lot better than we can going separately our own ways."
Mr Winfield said staff and students would be consulted and due diligence would be carried out by both colleges.
"For students we're hoping this will increase the opportunities for them," he said.