Norcas drug and alcohol support scheme under threat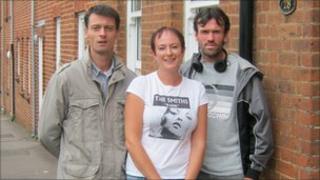 A charity supporting people affected by drug and alcohol addiction says a highly-regarded service could end due to a lack of funding.
Norcas currently self-funds the hostel in-reach scheme, which supports addicts near Bury St Edmunds and Haverhill.
The work has been praised by Suffolk Police but Norcas says a new source of funding is required by March 2012.
Assistant Chief Constable Paul Marshall said: "We see this as an absolutely valuable service."
Mr Marshall said the hostel service had kept people away from the "revolving door process".
"Statistics indicate that in the first six months of this year, over half of those who came into custody (in Bury St Edmunds) had consumed alcohol or drugs in some way in the past 24 hours," he said.
"It's those people who are dependent on alcohol or drugs that are the greatest problem to us.
"What we need is a service where we can direct these people to that are going to help turn their lives around rather than the revolving door of coming into custody, going into the court process, and then within the next few days back on the street and perhaps causing anti-social behaviour problems."
Paul Evans, team leader for the Norcas hostel in-reach service, said: "The hostel in-reach service has literally saved lives and it is vital that a new source of funding is found.
"It helps clients turn their lives around, benefiting themselves and their health and in turn the police, NHS and the local community."