Skeletal remains found by workmen in Ipswich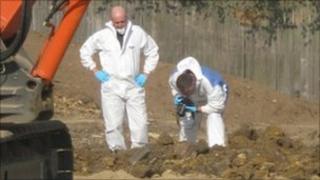 The remains of a skeleton have been found by workmen on a building site in Ipswich.
The discovery was made at Valley Road on land where four detached houses are being built.
A police cordon was set up at the site, which is between Henley Road and Westerfield Road.
Police said they were notified of the find at 11:30 BST and investigations are continuing.