Mother of Kevin Nunn appeals for new DNA tests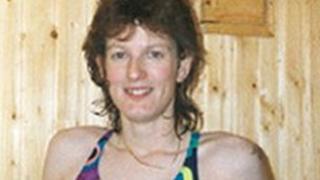 The mother of a Suffolk man given a life sentence for murder believes new DNA technology could prove her son's innocence.
Kevin Nunn was jailed for at least 22 years in 2006 for killing his ex girlfriend Dawn Walker, 37, whose body was found near the River Lark.
Margaret Nunn is hoping the High Court will order Suffolk Police to release forensic evidence relating to the case.
She said: "He's languishing in prison and the real culprits are out there."
The body of Ms Walker was found on 4 February 2005. She was naked from the waist down and was badly burned.
Ipswich Crown Court heard that Nunn killed Ms Walker in a fit of jealousy after she had told him their relationship of more than two years was over.
'Flawed investigation'
Five years later Mrs Nunn continues to campaign.
"At the beginning of the case the police told us the technology was not available to get a DNA sample," she said.
"We now believe six years on that the technology is there and I know our expert will be able to find that out if he's allowed to examine the forensic evidence."
Mrs Nunn said Suffolk Police had blocked a request to release the forensic evidence.
She said her son's solicitor is now waiting for a date at the High Court.
"I feel anxious about it but I know that if for any reason that this should fail my message today to Suffolk Police as a mother and grandmother, we are never, ever giving up the fight for justice for our son."
A Suffolk Police spokesperson said: "Suffolk Police are aware of the application for a review into the decision to refuse access to forensic evidence in the case of Kevin Nunn and we will await the date of the High Court hearing."
The family of Ms Walker did not want to comment.