Bernard Matthews plans £4m renewable energy scheme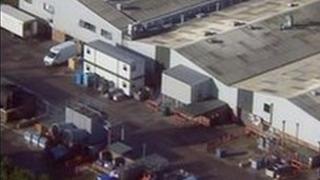 Turkey producer Bernard Matthews says a £4m renewable energy scheme near Halesworth would take more than 1,200 lorries off the road each year.
The company plans to build an anaerobic digester at its Holton factory to convert around 28,000 tonnes of liquid waste into biogas each year.
It says this would cut 60% of the factory's waste traffic and provide 13% of the site's electricity needs.
The digester is due to be in operation by 2013, subject to planning approval.
Richard Southgate, group procurement director, said liquid waste from the turkey factory would sit in the digester tank for about 35 days to generate the gas.
He said: "For us it's a key opportunity to use that waste to generate green energy for ourselves.
"We don't want to have to export that waste and put lorries on the road."
Waveney District Council has yet to comment.