Energy meter firm Navetas's US deal with Sensus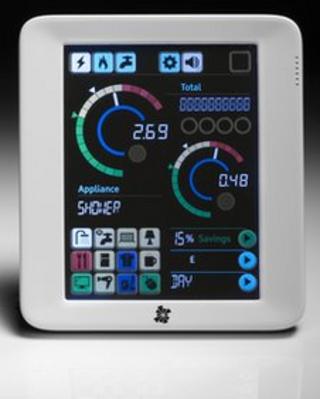 A firm has secured a £5m investment from a US company that makes household smart energy meters.
Navetas, which has offices in Woodbridge, Suffolk, and Oxford, develops technology for the meters that read individual appliances.
The investment may enable the firm to create more jobs in the next two years.
US firm Sensus now has exclusive rights to use its technology in the US, and access to a market of 350m potential customers.
Nick Wellington, a director at Navetas, said: "It unlocks the American market for us which is massive."
Navetas said its technology allows a single meter to measure, and predict, the energy used by each household item, groups of appliances and the total energy use in the home.
The firm employs nine people in Woodbridge and 12 in Oxford working on the research and development of the technology, but manufacture is done elsewhere.
Mr Wellington said: "Consumers can have more info about their energy consumption, so effectively our technology can lead to itemised billing and customers can modify they behaviour to cut their bills.
"We're forecasting growth in Navetas of 50% in the next couple of years, so there could be more jobs."
Navetas said the investment means Sensus has a 15% stake in the company, valuing it at £35m.
Under government policies, UK energy firms are expected to spend £11.7bn rolling out smart energy meters to homes and businesses, by 2019.