Judges reject killer Kevin Nunn's High Court DNA challenge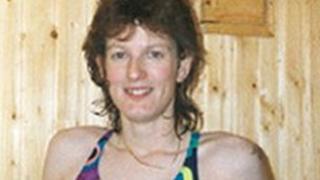 A killer from Suffolk has failed in a High Court bid to have his case reopened.
Kevin Nunn, 50, of Woolpit, is serving a minimum 22-year sentence after being convicted of murdering his ex-girlfriend Dawn Walker, 37.
Her body was found near the River Lark, close to her home in Fornham All Saints, Suffolk, in February 2005.
Nunn wanted forensic evidence to be re-examined.
He claimed semen samples discovered on Ms Walker's body could not have been linked to him as he had undergone a vasectomy.
Nunn's legal team sought to challenge a refusal by Suffolk Chief Constable Simon Ash and the Crown Prosecution Service to release the evidence for further analysis.
But Sir John Thomas, sitting with Mr Justice Haddon-Cave in the High Court, in London, threw out the bid.
Savings spent
They concluded none of the arguments "cast doubt on the safety of his conviction".
"What is essentially sought by the claimant is access to material to enable the case to be re-investigated and re-examined," they said.
"The time for the investigation and examination was the trial."
Nunn's 76-year-old father, Horace, a retired lorry driver, has spent £50,000 of his savings on the battle.
Ms Walker, who worked in a printing firm, had a two-year relationship with Nunn.
She was found dead soon after they separated.
Nunn claimed the split was "amicable", but the judge said a number of neighbours "heard sounds of argument coming from the direction of her home" the night before she disappeared.
Prosecutors said Nunn killed Ms Walker after the row on 2 February 2005, later burning her body and depositing it near the River Lark.
At the 2006 trial in Ipswich, Nunn claimed the "real killer" was another man with whom Ms Walker had been involved in a relationship.