Suffolk out-of-hours firm Harmoni to run NHS 111 hotline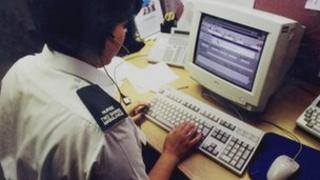 Suffolk's out-of-hours GP service provider has been chosen to run the new NHS 111 hotline for the county.
Harmoni, which took over the out-of-hours service in 2010, will provide the telephone service which is replacing the NHS Direct number next year.
Advisors will be able to direct callers to their GP, out-of-hours GP, chemist or hospital.
Dr Billy McKee, for NHS Suffolk, said: "We think Harmoni will be able to deliver the best service for Suffolk."
Harmoni took over the out-of-hours service after the previous provider, Take Care Now, did not have its contract renewed.
The NHS 111 service aims to provide a third point of local access for patients, alongside GP surgeries and the 999 emergency hospital service.
Local experience
The service will start in February 2013 and the existing NHS Direct national number, 0845 46 47, will stop operating a month later.
Dr Mckee, who is a GP in Felixstowe, said: "People are worried that it might confuse people, but it's designed to get people to where they need to be when they're not sure where to go.
"[Harmoni] works with NHS Suffolk already, they understand the geography and, more importantly, the patients and have experience in dealing with their needs.
"NHS Direct is a national service. If you take 111 it is actually a local service and will know exactly what's available."
Andrew Gardner, chief executive of Harmoni, said: "We have already been selected by two NHS bodies in London to run their NHS 111 services.
"The services went live last month in Hillingdon and Croydon.
"The experience we have gained from the successful implementation of these two services will prove invaluable in establishing the Suffolk NHS 111 service."