London 2012: Australians to use Waveney Gymnastics Club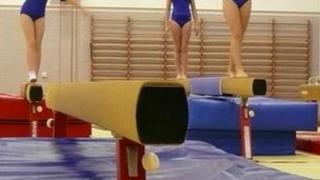 A Suffolk gym is to provide pre-Olympics training facilities to Australian gymnasts ahead of London 2012.
Lowestoft's Waveney Gymnastics Club will play host to members of the women's artistic team and to the men's team.
The club is providing the facilities free of charge while the Australians will pay for their other expenses.
The men will arrive on 2 July with the women arriving two weeks later.
John Pawsey, gym chairman, said: "It's prestige for us, but there's no financial benefit.
"We take responsibility for them from the time they land in the country to the time they go down to the Olympic event."
Bars and beams
Mr Pawsey will be a torchbearer as the flame visits Lowestoft on 5 July, when the club will also stage a welcoming barbecue, music and dance event.
Two Australian male qualifiers will be training in the floor, pommel horse, rings, vault, parallel bars and high bar disciplines.
Two women, who are reserves for the Australian team, will be using the vault, beam, floor and uneven bars.
The Australians have yet to confirm the names of the gymnasts who will be training in Suffolk.
Mr Pawsey said: "We've got a whole variety of things that we're planning on involving the local community with including open sessions so people can come and watch."
The Canadian artistic gymnastics team also used the training facilities in Lowestoft earlier this year, but they have not qualified for London 2012.
Members of the Japanese trampoline team also paid a visit, but they will be doing their final pre-Olympics training in Northampton.
London 2012 begins on 27 July.