Stop and search still a problem in Suffolk, says ISCRE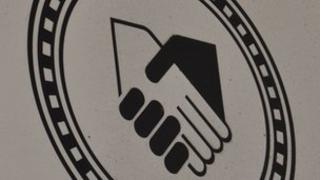 Black people in Ipswich are six times more likely than white people to be stopped and searched, according to new figures from Suffolk Police.
The Ipswich and Suffolk Council for Racial Equality (ISCRE) said figures for April 2011 to March 2012 raised "concerns about disproportionality".
In Ipswich, 87 of the 685 stop and searches (12.7%) involved black people, who make up just 2% of the population.
Police said they aimed to deal fairly with all sections of the community.
The figures show that black people in Ipswich are 6.41 times more likely to be stopped than white people.
'Community confidence'
The police report, which quotes Office of National Statistics findings estimates from 2009, says 2,800 of Ipswich's 126,000 population are black.
Audrey Ludwig, director of legal services for ISCRE, said: "It's significant in terms of community confidence.
"I think it is something the police authority should consider very seriously and they should hold Suffolk Police to account with regards to the figures and what they actually mean and the underlying reason for them."
Across the county, 3,348 people were stopped and searched last year, down from 3,455 in 2010-11.
The number of white people stopped in Suffolk fell from 3,148 to 3,041, while the number of people from black and minority ethnic (BME) backgrounds remained at 307.
Of these 307 people, 44 were arrested and 198 faced no further action.
As for the 3,041 white people stopped, 226 were arrested and 2,067 faced no further action.
Others were issued with a penalty notice or a warning.
Ms Ludwig said: "It's noticeable that stop and search rates have increased but the arrest figures haven't.
"That means that more stops are being undertaken against people who have not committed any crimes, and that should raise some concerns about community confidence in the police."
Suffolk Police Authority was due to meet on Friday to discuss the report.
A spokesman for Suffolk Police said: "We are committed to dealing fairly with all sections of the community and, working with our partners, we will continue to monitor stop and search to ensure it is carried out fairly and for the right reasons."