Ipswich minor injuries clinic to close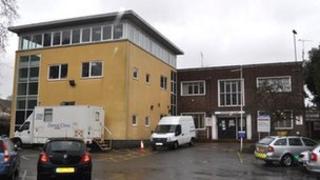 A minor injuries clinic in Ipswich is to close - six years after it opened.
Health service managers said the Riverside clinic was duplicating services and the move would save £400,000 a year.
Staff from the clinic will move to Ipswich Hospital's A&E department.
County councillor Alan Murray said the trust was wrong to close Riverside and that it would "adversely affect the residents of Ipswich and East Suffolk".
Mr Murray said: "90% of attendees at Riverside have their treatment completed - there and only 10% need to be moved on for more complex care.
"How can it be productive to send this 90% to an already busy centre top heavy with services?"
The clinic is expected to close at the end of June.
Staff transfer
Tracy Dowling, director of strategic commissioning for NHS Suffolk, said physiotherapy and the out-of-hours GP service would remain at the clinic.
"The board of NHS Suffolk has decided to decommission the Riverside clinic and to transfer the staff and the capacity to deliver the service to the A&E at Ipswich Hospital," she said.
"The reason is largely about duplication of services and the cost associated with that.
"There are minor injuries at Ipswich Hospital and we also have minor injuries provision within the GP contracts."