LV= to create 120 more insurance jobs in Ipswich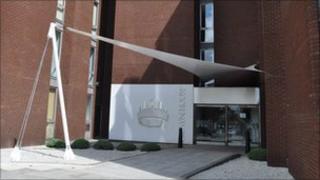 The insurance company LV= is expanding in Ipswich and creating 120 new jobs.
Based on Crown Street, it already employs 300 people and will take on the extra staff over the next year.
The office deals with mainly with car insurance claims and sorting out repairs for customers.
Peter Horton, chief operating officer of LV= general insurance, said: "There is a large pool of insurance talent in Ipswich which enables us to continue to expand in the area."
The firm is opening another floor at its Ipswich office, having already increased the size of its workforce from 130 to 300 since last June.
LV= said its trading profits doubled to £72.1m in 2011-12 for the general insurance side of the business, the side of the business which includes the Ipswich office.
The new jobs will be mainly on the claims side dealing with customers and interested parties such as hire car companies, doctors and solicitors, but there will also be secretarial, IT and marketing posts.