Suffolk YMCAs merge to save up to £60,000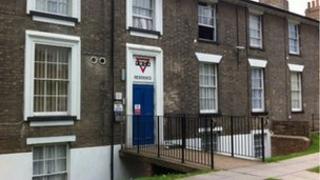 Two youth charities in Suffolk have merged in the hope of saving up to £60,000 a year.
Ipswich YMCA and St Edmund & Waveney YMCA have joined forces and are now known as YMCA Suffolk.
Rowena Kerslake, chief executive of YMCA Suffolk, said the move would result in "greater efficiencies" and resources would be better shared.
Ms Kerslake said money would be saved by having only one chief executive and senior management team.
YMCA Suffolk has offices in Ipswich, Bury St Edmunds and Lowestoft.