Suffolk education review to be held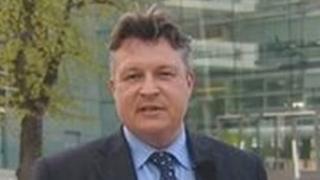 Aspiration and attainment levels in Suffolk will improve with the help of a new independent commission, says Suffolk County Council.
Council leader Mark Bee said Suffolk was 4% below the national average for pupils with five or more "good" GCSEs.
The "Raising the Bar" commission will be run by the Royal Society for the encouragement of Arts, Manufactures and Commerce (RSA).
The commission will start by reviewing current practices.
Mr Bee, Conservative, said: "As a county I think we've settled for satisfactory."
He added: "Clearly we're not preparing young people for the world of work and for all the exciting opportunities that can be out there.
"What we're trying to do is to put a spotlight on the issue, so we can come up with the recommendations that can take it forward."
RSA chief executive Matthew Taylor, who is leading the commission, said: "Suffolk has an issue around the performance of its pupils.
"It isn't terrible, but it's not quite where it ought to be.
"So the question is, how Suffolk can go from being below average to above average?"
Pakefield's Labour councillor Peter Byatt, who also represents the National Union of Teachers, said he was sceptical about the commission.
He said: "Forgive my cynicism, but there was a programme in place from 2006 up to 2011 called Aimed Higher, ran by University Campus Suffolk, and at its core was raising aspirations for young people.
"That was shut down and a year later we have a relaunch of the same thing.
"I agree with the message - of course we need aspiration for young people, and every teacher would agree with that.
"It's commendable but is just what was going on before - it's just been dressed up differently."