Assaults on police officers in Suffolk up by a third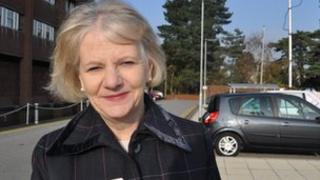 The number of assaults on police officers in Suffolk has risen by a third in the past year.
Forty six officers were assaulted in 2011/12 compared to 34 in the previous financial year.
Joanna Spicer, chairman of the Suffolk Police Authority and Conservative county councillor, said it was still below the national average.
Suffolk Police Federation said it was a sign that cuts had left officers "more stretched than ever".
Its secretary Mick Richardson said the "excellent levels of training" had kept the figures relatively low.
"One of the issues we're facing is officers are more stretched than ever before and I think that is slowly finding its way into the figures.," he added.
Ms Spicer said many of the incidents were of "quite a minor nature".
"Police come into contact with violent people, that is the nature of policing," she said.
But she added it was important to ensure operational police officers are "properly trained and properly prepared".
Suffolk Police said it had been forced to make 20% cuts to its annual budget of £130m this year and would have to lose 300 uniformed and non-uniformed posts.
The figures are being discussed at a Suffolk Police Authority meeting in Bury St Edmunds on Friday.