Suffolk pilot's death in Turkey in 2007 was accidental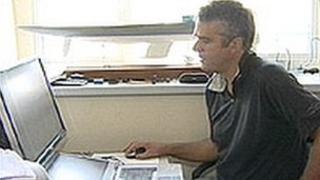 A verdict of accidental death has been recorded at an inquest for a Suffolk pilot who crashed into a mountain in Turkey in 2007.
Michael Newman, 53, of Benhall, had been flying from Trabzon Airport in Turkey to Pakistan when his two-seater Sky Arrow crashed in foggy conditions.
His passenger, Pakistani Brigadier General Zaka Ullah Bhangoo, also died.
The coroner in Lowestoft said the Turkish investigators' report concluded the weather conditions were to blame.
Mr Newman, who was a co-director of Spirit Yachts in Ipswich and owned the plane, took off on 13 May 2007.
The wreckage and bodies of the men were found two days later on the Yayla Plateau in Trabzon Province.
Iran stop
Once Mr Newman's body was returned home, a post-mortem examination at Ipswich Hospital revealed the cause of death was multiple head injuries.
The coroner, Dr Peter Dean, read out a letter from Mr Newman's widow Christine which said the brigadier general, whose name was also recorded as Ullah Bhangoozaka, had been planning a round-the-world flight.
She said he had enlisted the help of Mr Newman and the two had become friends.
Their flight to Pakistan was due to include a stop for refuelling at Tabriz airport in Iran.
Dr Dean read out part of the report from the Turkish accident investigation committee.
It concluded that there had been a lack of proper examination of the weather and geography on the flight route.
The Turkish authorities said there had also been a desire by the pilot and his passenger to depart for Pakistan as soon as possible.
The inquest heard the pair had planned to use eyesight, referred to as visual flight recognition, for the flight and they had lost visibility in the fog.