St Edmundsbury and Forest Heath council management cuts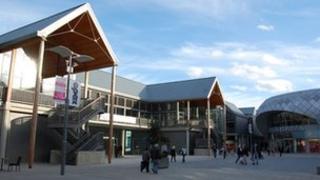 Seven senior manager posts could go as two Suffolk local authorities look to share more services.
The proposal is for a joint management team at St Edmundsbury and Forest Heath district councils, which have shared a chief executive since April.
Four strategic directors would be replaced by two, while 14 heads of service will be cut to nine.
The Conservative-run councils have agreed to make savings of £2.5m from total budgets of £20m this year.
Ian Gallin, joint chief executive, said: "We have to make significant savings year on year and we can only do that by making the absolute best use of every member of staff we have.
"I am confident this management structure will give us the ability to work simply, quickly and cost-effectively."
'Effective partnerships'
In a joint statement, John Griffiths, leader of St Edmundsbury and James Waters, leader of Forest Heath, said: "The days are long gone when councils can do everything on their own."
The right senior managers needed to be in place "to respond quickly to the needs of local residents and businesses", they said.
In August councillors will examine the proposal which could be introduced in October.
The councils said the amount of money saved by the new structure would not be known until it was in place.
St Edmundsbury agreed to save £2.1m from last year's budget of £12.2m for St Edmundsbury, while Forest Heath is cutting £600,000 from last year's budget of £7m.