Mellis telephone box revamped to provide 'inner peace'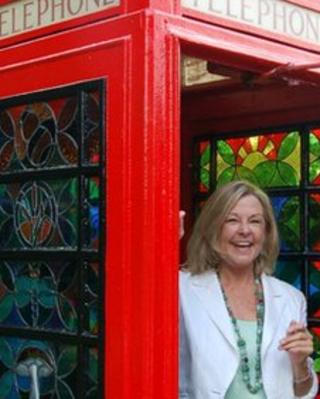 A red telephone box in Suffolk has taken on a new lease of life as a "colour therapy room" for those searching for peace and quiet.
The former public payphone, bought by Mellis Parish Council for £1, has had its windows replaced with coloured stained glass made by villagers.
The panels, inspired by the flora and fauna of Mellis Common, were made under the guidance of artist Hilary Beal.
The work took three months and 500 hours to complete.
Ms Beal said: "It's been wonderful. We've all learnt something and it's been good to have been a part of it."
Ms Beal said that when people drove through the village they stopped their cars and went to stand in the phone box, which was filled with soft blue and green light on sunny days.
"Colour affects mood," she said. "You can go into the phonebox if you feel you need a little peace."