Suffolk County Council care homes: Care UK plan approved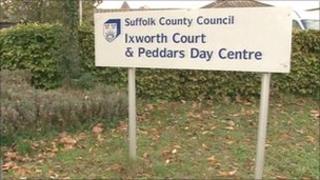 Suffolk's 16 local authority adult care homes will be replaced by 10 newly-built larger private sector homes costing £60m.
Suffolk County Council's cabinet has voted to transfer management of its homes to Care UK.
The Conservative-run council said the 526 places at its 16 homes would be replaced by 680 beds.
Care UK is proposing to spend £60m building the new homes, which will each have a community well-being centre.
The plan means four county-run homes in Hadleigh, Ixworth, Beccles and Wickham Market will be closed with no replacement homes built in those communities.
Care UK plans to build the ten new homes in Ipswich, Lowestoft, Bury St Edmunds, Framlingham, Stowmarket, Haverhill, Mildenhall and Eye.
The county council will then buy places at the Care UK homes on behalf of its current residents or others requiring supported housing.
Councillor Colin Noble, cabinet member for adult care, said: "We have carried out a rigorous process over 15 months to make sure we got the best deal for the older and vulnerable people in Suffolk.
"By transferring our care homes and well-being centres to Care UK we will attract a significant amount of investment that otherwise would simply not be available."