Suffolk County Council ordered to pay £72,462 legal costs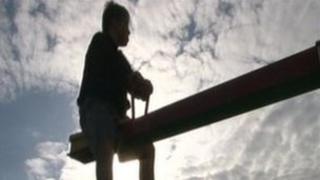 Suffolk County Council has been ordered to pay £72,462 in costs after a mother won a legal battle to allow her son with special needs to change schools.
In June 2011, the Court of Appeal ruled that Fiona Chapple's son, William, was not receiving the right education at Thomas Wolsey School, Ipswich.
The 13-year-old has since been found a place at his mother's preferred school - St Mary's in Bexhill-on-Sea, Sussex.
The council said it was "disappointed" with the costs ruling.
Lawyers SEN Legal criticised the council for not agreeing to its suggested costs of £55,000 for Mrs Chapple's legal fees following the Court of Appeal's decision.
It said the council's decision to await a detailed assessment cost taxpayers a further £17,462, and delayed the end of proceedings by 16 months.
'Council failure'
Mrs Chapple, who lives near Stowmarket in Suffolk, began her council challenge in 2009.
She did not think her son's allocated school, Thomas Wolsey, offered adequate support for his severe speech disorder and wanted him to go to St Mary's.
Two tribunal hearings had gone in Suffolk County Council's favour before the Court of Appeal's ruling, which said the council had failed to provide Mrs Chapple with information about the provision being made at Thomas Wolsey.
The details had to be obtained via a complaint to the Information Commissioner, despite Mrs Chapple having a legal right to see them.
SEN Legal said: "William was deprived of two years worth of the correct educational provision because of the assertions made about the availability of speech and language therapy at Thomas Wolsey School at the first-tier tribunal and the subsequent failure on the part of Suffolk County Council to inform the upper tribunal and Court of Appeal of the correct position until days before the Court of Appeal hearing."
A spokesperson for the council said: "Our most recent information is that he (William) is doing well at the school and we are encouraged by this.
"We are, of course, disappointed by the court costs office's decision in relation to the legal costs of this case."