Killer Kevin Nunn granted leave to appeal by Supreme Court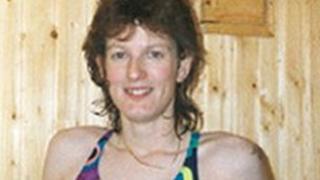 A Suffolk man jailed for killing his ex-girlfriend has been granted leave to appeal for a reopening of his case.
Kevin Nunn, 50, of Woolpit, is serving a minimum of 22 years in prison for the murder of Dawn Walker, 37, in 2005.
He wants forensic evidence held by Suffolk Police to be re-examined but lost a High Court challenge in May.
A Supreme Court appeal panel, sitting on Wednesday, granted him leave to appeal against the decision. Suffolk Police is yet to comment.
Nunn's sister, Brigitte Butcher, said family and supporters had been trying to access "unused material and forensic examples" for review by an independent expert.
She said they were particularly interested in a sperm sample, "not belonging to my brother", which was found on Ms Walker.
'Not stop fighting'
Nunn claimed the sample could not have been linked to him as he had undergone a vasectomy.
"None of the evidence stacks up and we the family will not stop fighting for justice, not just for Kevin but for Ms Walker too," she said.
The High Court had told Nunn the case could not be reopened.
But, three weeks later, Judge Sir John Thomas of the High Court said the case raised a point of law - which could allow Nunn to have the case heard at the Supreme Court.
Ms Walker's body was found near the River Lark, close to her home in Fornham All Saints, in February 2005.
Prosecutors said Nunn killed Ms Walker after a row, later burning her body and leaving it near the river.
At the 2006 trial in Ipswich, Nunn claimed the "real killer" was another man who had had a relationship with Ms Walker.