New leader at Mid Suffolk District Council replaces police commissioner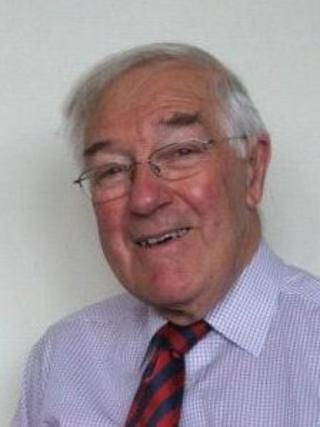 A Suffolk council has a new leader replacing Tim Passmore following his election as police and crime commissioner.
Derrick Haley has been elected leader of the Conservative-run Mid Suffolk District Council.
Mr Passmore stepped down as leader, but remains a councillor, following his election victory in November.
Mr Haley, who has been deputy leader since 2006, said he was "honoured" to have been elected by the council.
Mid Suffolk shares some of its services, and a chief executive, with neighbouring Babergh District Council, but people living in both districts voted to reject a full merger in 2011.