Suffolk County Council reconsiders roads bids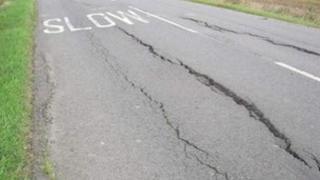 The search to find a company to maintain and improve Suffolk's highways has taken a step back.
The county council had named Balfour Beatty Living Places as its preferred bidder but will now reconsider proposals submitted by other companies.
It said the decision to revert to the previous stage of the bidding process was made after "extensive" discussions.
Balfour Beatty said it was disappointed at the setback but would continue to apply for the contract.
The five-year deal was due to start in April but will now be delayed.
The successful company will work on road works, winter gritting, street lighting, traffic signals and bridges.
Lucy Robinson, director of economy, skills and environment, said: "We are of course disappointed but I'd like to reassure people that this does not affect our overall ambition for highways maintenance in Suffolk."
A spokesman for Balfour Beatty said: "There remain some outstanding issues which we have not been able to resolve with the council."