Men decline to give evidence in Ipswich 'sex slave' case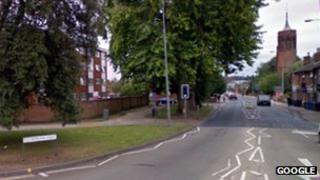 Four men who deny abducting a 13-year-old girl and forcing her to become their sex slave have declined to give evidence in court.
The girl was subjected to assaults over four days in Ipswich, the jury heard.
She had been trafficked from her home in London to Suffolk, prosecutor Riel Karmy-Jones told Norwich Crown Court.
The case was adjourned until Friday for closing speeches. All four men deny conspiracy to traffic within the UK for sexual exploitation.
Suran Uddin, 28, of St Matthew's Row, Bethnal Green; Mohammed Sheikh, 31, of Seaton Point in Hackney; and Hamza Ali, 38, of Chilford Road, Waltham Forest, all London; and Abdul Hammed, 46, of Wellington Street, Ipswich, are on trial.
Their counsel has told the court no other evidence would be called.
Judge Nicholas Coleman instructed the jury to find Mr Hammed not guilty of conspiracy to traffic in the UK following legal argument.
Charges of conspiracy to rape and conspiracy to engage a child in sexual activity were dropped against all defendants.
All four continue to deny an amended charge of supplying a class B drug to the victim.
Mr Hammed denies two counts of rape and Mr Sheikh pleads not guilty to two counts of rape and causing a child to engage in sexual activity.
Mr Ali denies one count of rape and one of sexual assault.