Five sentenced after prison mutiny at Warren Hill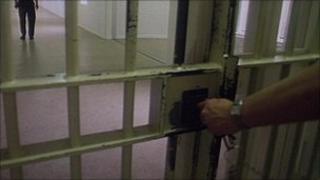 Five men have been sentenced at Ipswich Crown Court after a prison mutiny.
Thousands of pounds of damage was caused at Warren Hill, Suffolk, in November 2010 when about 50 prisoners refused to return to their cells.
Three men who admitted prison mutiny were sentenced to 16 months each in a young offenders institution, with another sentenced to two years.
A fifth man was given an eight month detention and training order after he admitted violent disorder.
Det Insp Kevin Hayward said the sentencing followed a "long drawn out investigation" by the Norfolk and Suffolk Major Investigation Team.
'Considerable' cost
"Considerable damage had taken place at two of the units, with water damage, graffiti and general criminal damage," Det Insp Hayward said.
A "considerable" cost was also incurred as locks had to be changed after a set of keys were stolen, he added.
James Walsh, 19, formerly from Redcar was sentenced to two years in a young offenders institution.
Daniel Davis, 18, from Osborne Road, London, was sentenced to 16 months along with Korie Hassan, 20, from Windsor Road, Thornton Heath, Surrey and Hussein Abukah, 20, formerly of London.
Ricardo Bartholmew-Clarke, 17, of no fixed abode, was sentenced to an eight month detention and training order.
All five pleaded guilty in January.
Grace Ononiwu, from the Crown Prosecution Service, said: "Four of the defendants took part in an action that was designed to overthrow lawful authority in a young offenders institution, while a fifth admitted violent disorder.
"The prosecution had built a strong case using CCTV evidence and eye witness accounts, and the guilty pleas on the part of all the defendants reflect that."