Ipswich Town's Guirane N'Daw charged with assault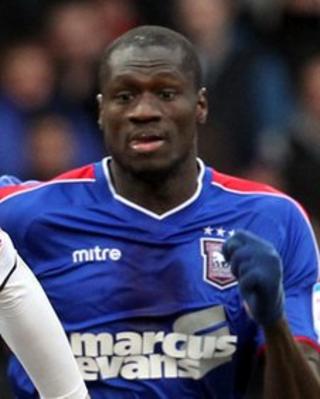 Ipswich Town midfielder Guirane N'Daw has been charged with assault following an incident at a property in the town centre.
The 28-year-old was arrested on Friday evening after a woman received treatment for bruising and minor injuries, police said.
He was held in police custody, which meant he missed his club's 1-0 win over Bolton at Portman Road on Saturday.
Mr N'Daw is due before Ipswich magistrates on Monday.
The Senegalese international signed for Ipswich Town in August, on loan from Saint-Etienne, and has previously played for Birmingham City.