Ipswich Citizens Advice Bureau clients debt doubles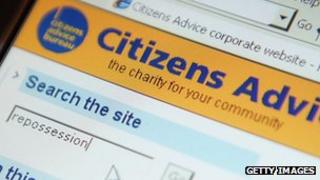 Ipswich Citizens Advice Bureau said its clients made inquiries about personal debts totalling £3.7m last year - more than double the previous year.
The bureau said it dealt with 6,630 debt inquiries in 2012-13.
This compared with 4,374 inquiries in 2011-12, when the total amount of client debts was £1.7m.
The bureau said it provided money advice caseworkers to 311 people last year, compared with 104 the previous year.
The CAB said it had two case workers to deal with clients who needed more than basic advice.
Nelleke van Helfteren, the Ipswich CAB's deputy manager, said: "We were shocked at the total amount of debt, but living costs, food and fuel bills are going up, while pay checks have stayed the same and benefits are at a low level.
"We have the concept of a cushion so that you've got enough to last you, but as things bite you have to buy a pair of shoes or paint the house and you can't just let things go and go.
"We have got concerns for the future in terms of how many people have to wait for advice, but we're doing what we can."