Oakwood School inquiry: Second man arrested in Lancaster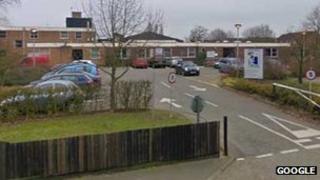 A second man has been arrested on suspicion of indecent assault at a Suffolk boarding school.
The 64-year-old man was questioned in Lancaster earlier this month in relation to alleged offences carried out between 1975 and 1996 at Oakwood School in Stowmarket.
He is due to answer bail on 3 July with a 74-year-old man arrested in March.
The men were questioned on suspicion of assault and sexual offences at the county council-run school.
A legal case for compensation has been lodged against the council by a group of more than 100 former pupils of the school for children with behavioural problems.
The local authority has yet to respond formally to it.
Suffolk Police said 95 victims have been spoken to, with 12 suspects interviewed in total and the victims per person range from three into double figures.
"All victims known to police have been seen and their evidence recorded," a spokesman for the force said.
"All suspects that have been identified to date have been formally interviewed.
"Officers continue to interview potential witnesses that were at the school during the relevant periods or whose details have been provided to us.
"A file has now been completed and submitted to the Crown Prosecution Service."