£4.7m funding to complete Lowestoft road works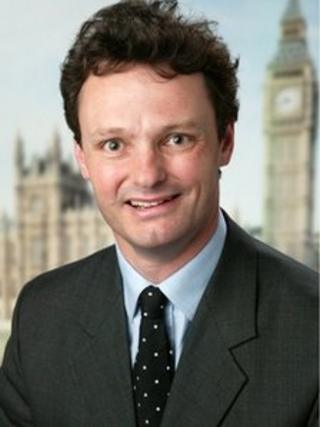 A £6.6m transport scheme in Lowestoft will "help bring jobs and business to the area", MP Peter Aldous has said.
Work on the final stage of the northern spine road project is due to start next May after the Department For Transport pledged £4.64m to it.
Mr Aldous, Conservative MP for Waveney, said it was an "important component" in improving transport in the town.
A 1.1km (0.68m) road will be built to connect the roundabout at Millennium Way/Bentley Drive with the A12.
The carriageway will also include a shared path for pedestrians and cyclists.
'Pinch point'
Conservative councillor Graham Newman, Suffolk County Council cabinet member for roads and transport, said it was a "much-needed new section of road in Lowestoft".
"Not only will it remove traffic from the residential area of Bentley Drive, it will also alleviate congestion of the A12 and other smaller roads in the area," he said.
The council will contribute £1.5m to the scheme, which also includes work on the area around the railway station and at the A12 junction with Commercial Road.
Lowestoft is one of 62 successful schemes to receive a share of £165m under the second wave of the Local Pinch Point Fund.
The funding for Lowestoft, along with £4.7m for work in Great Yarmouth, was also welcomed by the New Anglia local enterprise partnership.
Chairman Andy Wood said: "We are aware there are further improvements to the road infrastructure in the two towns still required - but these schemes form an important first step and work can start on them in a matter of months not years."
Suffolk County Council was unsuccessful in two other bids for schemes in Brandon and Bury St Edmunds.
It hopes the Lowestoft work will be completed by the spring of 2015.