Cyclist knocked into river in mobility scooter hit and run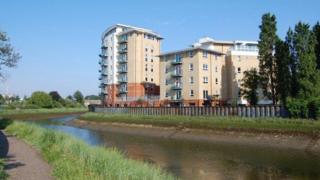 A cyclist has been knocked into a river in Ipswich by an elderly woman on a mobility scooter, police have said.
The man was cycling alongside the River Orwell near Ranelagh Road when he was hit by the red mobility scooter last Monday.
He was knocked into the water and cut his back.
The driver of the scooter, believed to be between 70 and 80 years old, failed to stop. Suffolk police are appealing for witnesses.