Kidnapper Daniel Best absconds from Hollesley Bay prison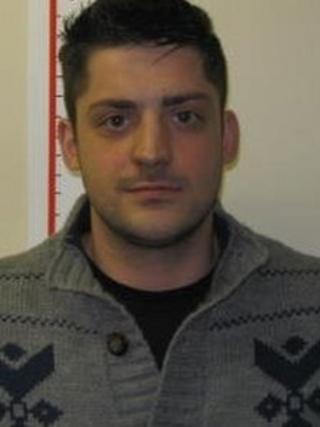 A violent kidnapper is on the run from an open prison in Suffolk, police have said.
Daniel Best, 25, was jailed in 2007 for kidnapping his ex-girlfriend.
He was seen at Hollesley Bay prison at 17:00 BST on Friday but not present when roll call was taken almost three hours later.
Police said members of the public should not approach Best, who is about 5ft 10in (1.7m) tall and walks with a "noticeable limp".
He is the second prisoner to abscond from the category D prison in recent months.
Convicted burglar John Jackson went missing while on a charity work placement in May.
Suffolk Police said he was found and taken back into custody nine days later.